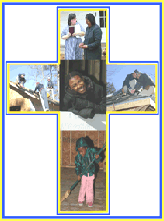 All profits from ReStore sales go to building houses in the Chowan and Perquimans County areas.
Hours: Tuesday, Thursday, & Saturday - 9 a.m. until 1 p.m.
76DFFBB5-67D9-43C8-8192-259D9F8E3446_4_5005_c
76DFFBB5-67D9-43C8-8192-259D9F8E3446_4_5005_c
Our ReStore is located behind the Clothes Closet and Food Pantry on Highway 17-Business



Part Time ReStore Outdoor Donation Coordinator




This is a paid position!!!!


For the job descriptions and an application call 252 301-4098
We are always seeking donations of new and used items in good, salable condition. We accept Flat Screen TVs-furniture-working appliances-household items-cabinets-building materials and other resalable items. Sorry, we cannot accept clothing, mattresses, box springs, sofa beds, nonworking electronics, fluorescent light bulbs, or partial cans of paint! Our neighbor, Clothes Closet, will be happy to accept your shoes and clothing items! For a list of Local Recycle Centers, please see the Forms section at the right side of the menus.
​
Some donated building materials may be used in our construction projects, but most donated items will be offered for sale at our ReStore.
​
Donations can be dropped off until 12:30 during Tuesday, Thursday, and Saturday to allow us to have adequate staff to accept your donations. Please do not leave any donation without the approval of a ReStore representative. We will pick up larger items by appointment in Chowan or Perquimans Counties.
Call us at (252) 482-2686 to arrange a pick-up, or send us an email.