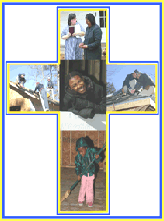 We welcome our community partners on our latest build:
​
Here are brief summaries of our various committees:
Want more information? Click the blue heading to send an email to the committee Chairperson!
​
Building and Construction:
Join the crew! They construct Habitat houses under the direction of a skilled professional builder. All trades and levels of competence welcome!
​
Church Relations:
You will help involve local Churches in financial, prayer, and volunteer participation.
​
Partner Family Selection and Support:
Family Selection is a vital part of our mission! You will assist the review of applications and contact potential Partner Families.
Family Support helps prepare the Partner Families for their new responsibilities as homeowners.
​
Site Selection:
You will work with other team members to identify and recommend properties for acquisition and development.
​
ReStore/Warehouse:
Our Edenton ReStore supports us. Spend the morning at our facility assisting customers and receiving items.